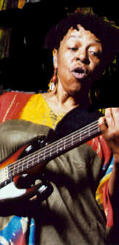 Photo by:
Daniel Falgerho
Performances and workshops to excite children, teens, and adults with motivation, creativity, and a healthy dose of consciousness raising.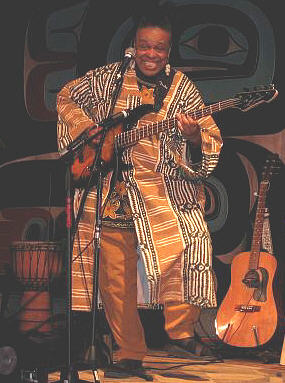 Paula Larke is a dramatist, writer, musician, and, in her own words, a "story-teller / gatherer". She was artist - in - residence at the Riverside Church, NY, until May of 2002.
She is a veteran of the Broadway, Off-Broadway, and touring stages.
For over 25-years and counting, Paula has performed nationally, primarily in the South and Northwest, presenting chants, songs, and spirituals from Tuskegee, Alabama; the Georgia Sea Islands; the Blue Ridge and Appalachian mountains; and the Piedmont Plateau region of North Carolina.
She tells and gathers tales, as well, from many cultures. She uses her stories and songs to illustrate Biblical and universally spiritual principles. Her work covers much territory: addiction recovery, school bullying and violence, racism, heritage, and, always, grace in healing.
She is a modern-day djali (village chronicler in West Africa), carrying the personal stories of ordinary people to the altar of life for benediction and forgiveness.